Styles may change over time, but fashion always comes back around eventually.
Looking to the future of pop music, we're celebrating the up-and-coming artists who are blending classic sounds with commercial hooks and delivering future-facing music that's fashionably nostalgic.
From retro synth and dream pop to R&B and soul, we catch up with five of the hottest acts set to make it big in 2023 and find out what they have in store over the next 12 months!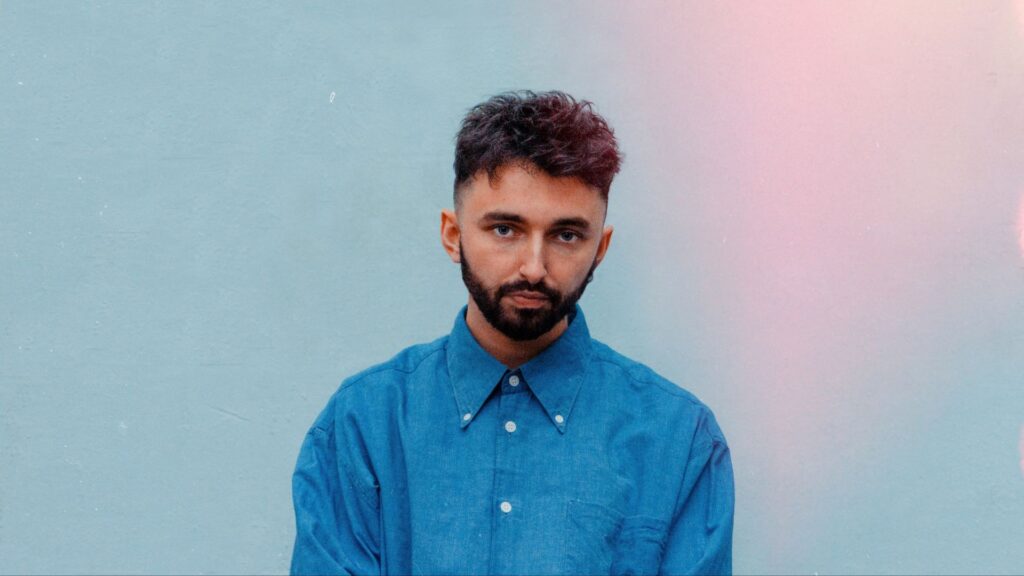 Conal Kelly
Bristol-born singer-songwriter, producer and multi-instrumentalist Conal Kelly is the complete package. 
The musician has spent the past 12 months climbing the ranks in the music world, reaching new audiences thanks to a spot on the BBC Introducing Live tour, which played across the UK throughout November. 
It's the latest milestone in his unstoppable journey to the top. "It's been really good and I've been super busy," he beams. "It's an interesting time, because when you work towards a body of work you pour your heart and soul into it, and then when it comes out, that's when the work starts! But it's really fun and it's nice to tie everything that's been going on over the last couple of years into a cohesive body of work."
His latest EP, 'Anxiety', features four new songs and continues to showcase his genre-crossing brand of Alt-Pop, combining irresistible grooves with smooth vocals and catchy melodies for a sound that's unmistakably his own. 
While keeping up with his packed schedule, Conal has big plans for the new year, with more music on the horizon and a drive to push his career to new heights as he builds a team around himself. 
"I've got a bunch of new music, which I'm working on at the moment, and it's a bit more of a development of my sound," he teases. "I've got some exciting plans of getting management sorted, getting a team behind me, and I'm having some great conversations, which are looking really good. So hopefully, we're going to be jumping straight in, in the new year, and hitting the ground running. 
"There are no solid plans in terms of dates or anything yet, but it's all there and it's all going to be happening. So next year should be a good one!"
'Anxiety' is out now.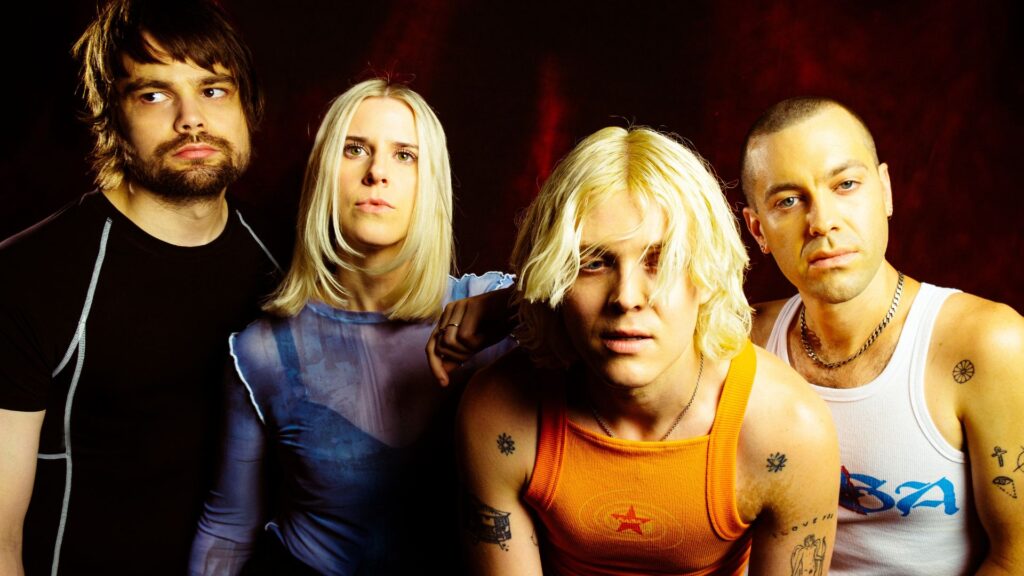 Cub Sport
Australian pop group Cub Sport have a devout fanbase Down Under – now, they're ready to take on the world. 
Starring married couple Tim Nelson (lead vocals, keyboards) and Sam Netterfield (keyboards, vocals), along with Zoe Davis (guitar, keyboards, vocals) and Dan Puusaari (drums), the band formed in 2010 and released a string of EPs as Cub Scouts, but were forced to rebrand after receiving a cease and desist the organisation of the same name. 
They finally issued their debut long-player, 'This Is Our Vice', in 2016, and in the years that followed they delivered a further three records, including their latest effort 'Like Nirvana', which peaked at No. 2 in Australia back in 2020. Over the past two years, they've been busy working on new material and having already released the single Replay, there's plenty of music on the horizon for 2023. 
"I knew that I wanted the next era of Cub Sport to feel a bit more uplifting," muses Tim. "Even if the lyrics weren't necessarily happy, I wanted that feeling around it."
Looking forward, 2023 is set to be their biggest year yet as they prepare to go international with their forthcoming fifth album. 
"We've actually got a UK tour in the works at the moment and then we'll have like a full world tour next year," says Tim of their future plans. "I am a pretty shy person in real life, but when I'm on stage I feel so much more powerful. It's something that I want to keep levelling up and I never want to feel like I've reached a peak as a performer. 
"It's exciting to release new music that's much more energetic and to be able to have more fun when we're performing."
Replay is out now.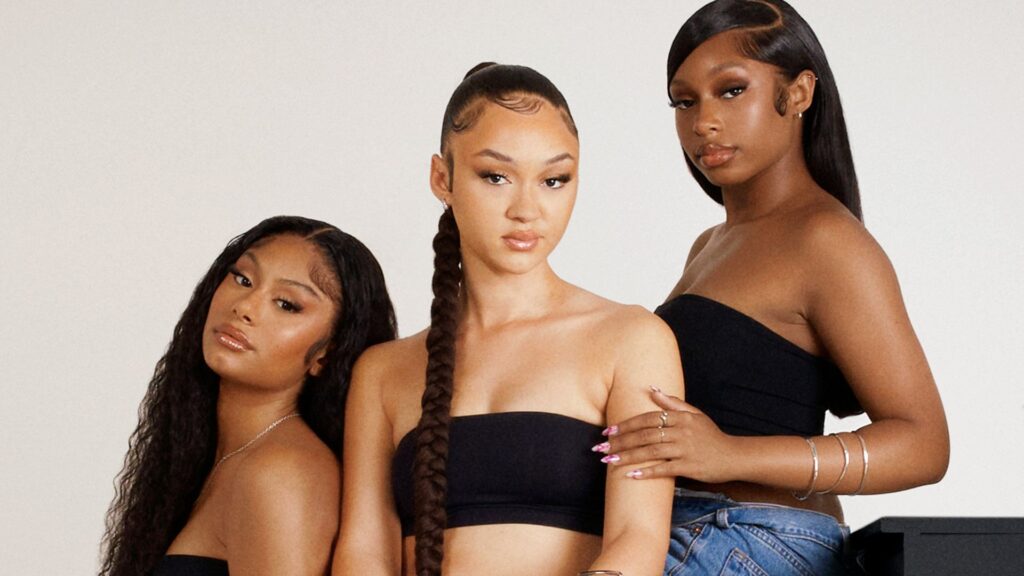 FLO
London-based girl group FLO have been making waves over the past 12 months, taking social media by storm with their debut EP 'The Lead' and attracting the attention of famous fans such as JoJo, Missy Elliott, and SZA in the process.  
For the group, which formed back in 2019 – right before you-know-what hit – the success is mind-blowing. "It doesn't feel real having women we admire recognise our music," the trio explains. "We met JoJo at her London show and we can't wait to meet SZA and Missy… one day!"
Before joining the group, Stella Quaresma and Renée Downer both met while studying at Sylvia Young Theatre School and were aware of Jorja from her singing videos on Instagram. They all started attending open auditions with the ambition of landing a spot in an up-and-coming girl group and the duo gravitated towards Jorja, creating the final FLO line-up.
"I met them at an audition in real life, but we knew each other online as we were always posting singing videos," Jorja recalls. "When we finally got to sing together we knew it was FLO. It felt like fate!"
The same, she says, is true of the group's moniker. When asked how they settled on the name, they smile: "It just flowed…"
Over the past 12 months, the trio's rise through the pop ranks has been unstoppable and they're set to skyrocket in 2023, landing the coveted BRITs Rising Star Award as they work on tracks for their debut long-player.
"Watch this space RETROPOP… we've got lots coming for you," they tease.
The Latest is out now on Island.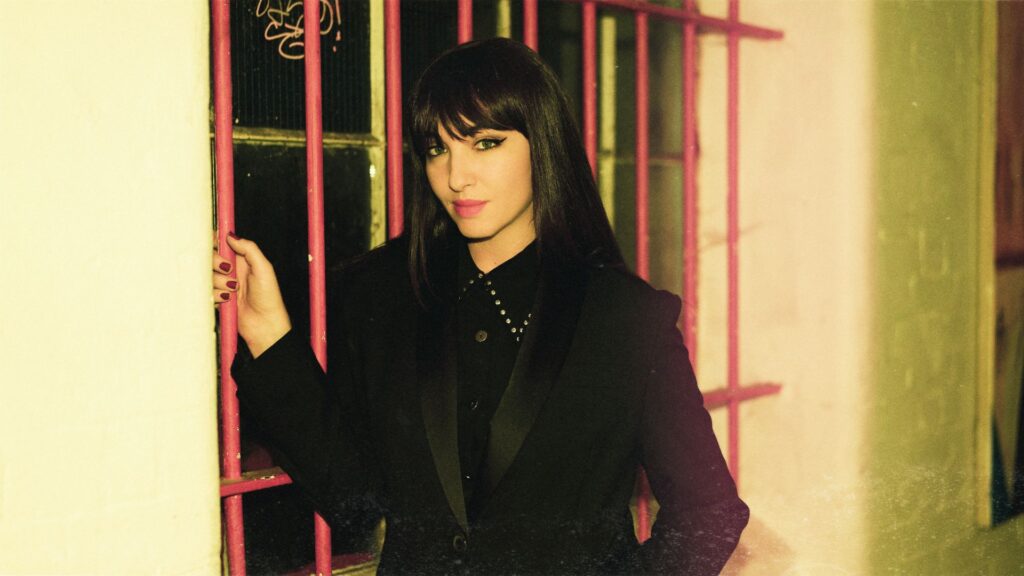 Liz Cass
Singer-songwriter Liz Cass first dipped her toes into the music industry some 20 years ago, but only recently did she arrive on the scene with her debut album, 'The Words'.
The 12-song collection is written and produced in collaboration with Ed Graves and offers an intimate insight into her experiences of overcoming depression and anxiety, and resilience to ADHD, documenting the musician's journey of highs and lows as she fought to have her voice heard. 
"I never really had much confidence in my own songwriting before working with Ed," she readily states. "I can't really explain it, it's this strange thing when I get in the studio with him. It's almost like he can read my mind and tell what my mood is or what I need to get off my chest. We're on the same wavelength where the music that he's playing is exactly what I want to hear – and then the lyrics just flow."
Stylistically, 'The Words' is steeped in eighties-inspired electronic pop, underpinned by emotional and deeply personal lyrics that document the single mum-of-two's journey of putting together her first long-player. 
Having received critical acclaim for the album, the singer-songwriter teases her plans for the future. "I'd love to release a 'Side B' or 'Behind The Scenes' album of all the darker, more melancholy songs that didn't make it," she suggests, revealing a series of live dates are also in the works for 2023. 
And then on to album No. 2: "I'm already halfway through the next album, so I'll be working on that as well. I feel like the floodgates have opened and all I want to do is write songs and take it to the next stage. 
"The sky's the limit," she smiles, "and I have no intention of giving up and going back to a nine-to-five now. So I'm cracking on!"
'The Words' is out now on Ultra Records.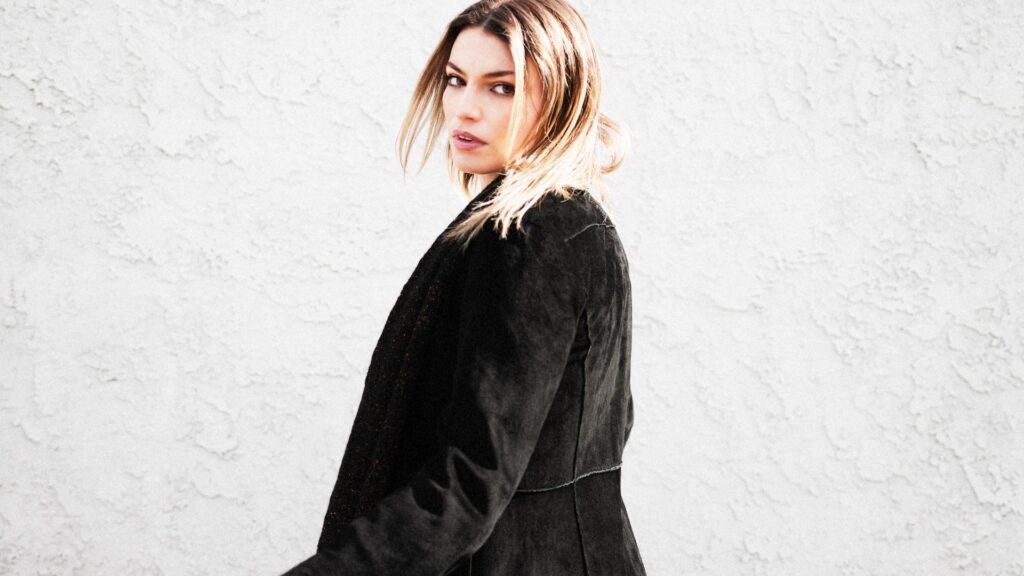 Lola Lennox
"I've always loved music since I was a little kid," says Lola Lennox, daughter of Eurythmics singer Annie Lennox and film producer Uri Fruchtmann. 
The singer has been performing publicly for the best part of a decade, making her debut alongside Ciara at Vogue's Fashion Experience Dubai in October 2014 and sharing the stage with her mother to perform vocals in the PBS concert special, 'Annie Lennox: Nostalgia in Concert', in January 2015.
However, her love of music extends back to her childhood. "I started singing when I was eight and would listen to CDs by all kinds of artists, from David Bowie to TLC," she smiles. "I was struck by the power of music and hoped that in my adult life, I would get to immerse myself into honing my craft and creativity. I'm very grateful that I followed my passion and now I get to make music every day."
Back in February 2020, Lola released her first studio recording, the soaring ballad In the Wild, introducing her sound to audiences worldwide and she has plenty to keep her busy, with more new music planned going into the year, including her first-ever EP.
Revealing the project – featuring current single Want More – is due early 2023, she beams: "I'm excited to have a collection of songs out, where some are more uptempo and fun and others are more intimate and emotional. I can't wait to share the music I've been working away on!" 
And in finally sharing her work and being able to go out and promote her new material, the singer-songwriter looks set to take her career to new heights over the coming months.   
"I'd love for many people to enjoy my music, for it to bring comfort and joy," she smiles. "I'd love to play more shows, particularly in the UK and to continue writing songs that I'm proud of. I'm always on a mission to grow and expand my craft, and I'm so grateful that I can do the thing I love."
Want More is out now on Humble Angel Records. 
Read our full Ones to Watch interviews in the January 2023 edition of Retro Pop, out now. Order yours or subscribe via our Online Store, use our Store Finder to locate your nearest stockist, or get Digital Copies delivered direct to your devices.